But I've been around the world a million times
And all you men are slime
I admit it. Sonic Youth's music was an odd accompaniment for hiking on a perfect June day in Colorado.
Colorado wild
sunflower
Sonic Youth was formed in 1981 by Thurston Moore and Kim Gordon, who got married in 1984 and are still married today. The band has always been based in New York City.
They started out as a post-punk "noise rock" group -- their early music was heavy on dissonance and guitar feedback. (Actually, their later music is pretty heavy on dissonance and feedback as well, but the early music really made your ears bleed.)

By 1990, their music had become marginally more accessible, although it was still located on the experimental, avant-garde portion of the alt rock/indie rock spectrum.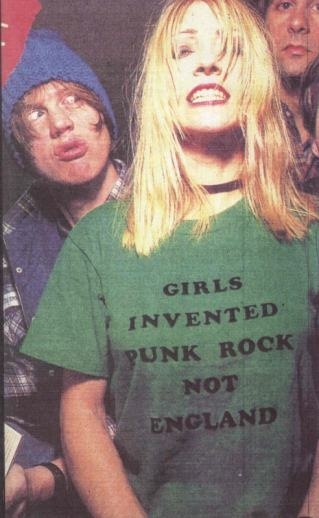 Thurston and Kim
Sonic Youth's natural habitat is a dark, smoke-filled, spilled-beer-smelling basement club somewhere in lower Manhattan.
It's hard to visualize them performing live on a balmy summer evening at an outdoor venue like Red Rocks Amphitheater, which is nestled in the foothills of the Rocky Mountains just west of Denver and which was visible from one of the trails I hiked while in Denver recently on business.
Red Rocks Amphitheater (near Denver, CO)
But when I was programming my trusty iPod for that Denver trip, I realized I hadn't listened to any Sonic Youth music in some time. (I have nine of their CDs -- including the somewhat tongue-in-cheek album they released under the name Ciccone Youth. Ciccone is Madonna's real last name, of course.) So I loaded up the iPod with five of their CDs and a bunch of hip-hop and headed for the airport.
Canal milepost
When I arrived at my hotel, I asked if there was a park with trails nearby.
I hit the jackpot -- I was only a couple of blocks away from a 60-mile-long hiking/biking trail that followed the course of the High Line Canal, an irrigation canal that was dug in the 1880's.
High Line Canal
The canal is not wide or deep enough for boat traffic. It averages 30 feet in width (but didn't look that wide to me) and only 2 feet deep.
But the trail that paralleled it was a perfect place to get some exercise after my business for the day was concluded.
You would think that a paved hiking trail through a busy residential/commercial neighborhood in a major metropolitan area would be a pretty tame place to take a walk. The scariest things I expected to encounter when I started my walk were mosquitos, yappy little dogs, and sweaty, unattractive people.
Boy, was I wrong. Check out this sign, which was right there on the trail:
"If attacked, fight back" -- are you kidding me?
"100%" was the first song I heard when I hit the canal trail because it is the first track on Sonic Youth's 1992 album,
Dirty
-- which was alphabetically the first of the Sonic Youth albums on my iPod.
Either Thurston Moore or Kim Gordon is the lead vocalist on most Sonic Youth songs. The lyrics to "100%" were written by Gordon but sung by Moore. (The man-hating lines quoted above would sound very natural coming from Gordon -- she's got a mouth on her, as you will see).
Here's the "100%" music video, which was directed by our old friend (and skateboarding enthusiast) Spike Jonze -- it features actor Jason Lee when he was just a teenager:

Here's a link you can use to order "100%" from Amazon: