Lemons on the chain with the V-cuts
Lemonade in shade with my feet up
Lemon pepper wings and a freeze cup
Lemons in their face watch 'em freeze up
Time to leave the 1970's briefly -- my marketing department thinks we'd have better luck monetizing this blog if our demographic skewed a little younger. Ergo, this post.
I love this song, but Atlanta-based rapper Radric Davis (a/k/a "Gucci Mane") might as well be singing in Lithuanian because I have got no clue what he's talking about.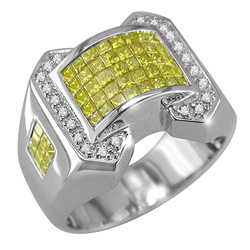 According to RapGenius, the first line quoted above refers to yellow-colored diamonds of very high quality (VS or even VVS -- or "V-cuts").
The lemonade mentioned in the second line is no doubt mixed with prescription cough syrup containing codeine. (Another line in the song is "I'm movin' slow 'cause codeine syrup's in my lemonade.") References to cough syrup mixed with Sprite, Mountain Dew, lemonade, or other soft drinks -- the mixture is often called "purple drank" because the dyes in the cough syrup turns the mixture purple -- can be found in dozens of rap lyrics, especially those by rappers from the South. (The first pick in the 2007 NFL draft, QB JaMarcus Russell, who is rumored to be a long-time purple drank user, was arrested this summer for possessing codeine cough syrup without having a valid prescription.)
Lemon-pepper wings
Pizza Hut just added spicy lemon-pepper chicken wings to its menu. A "freeze cup" is a kind of homemade popsicle -- frozen Kool-Aid served in a plastic or styrofoam cup -- that could be found in neighborhoods where Good Humor trucks feared to drive.
The last line quoted above is another reference to those yellow diamonds, according to RapGenius. When you put diamonds ("ice") in someone's face, it's not surprising that they would freeze up.
Reading RapGenius's translation of the rest of the lyrics of this song was a real eye-opener for me. Mostly it opened my eyes to the fact that I am very old and very white.
Here's the official music video for "Lemonade":
Here's a link to buy the song on iTunes:
Here's a link to use if you prefer Amazon: