Woman of the country, now I've found you
Longing in your soft and fertile delta
And I whisper sighs to satisfy your longing
For the warm and tender shelter of my body
Oh you're my
Yes, you're my
Delta lady
The night before Thanksgiving, an old friend and I went to see Leon Russell (who was born Claude Russell Bridges on April 2, 1942) perform at a small concert venue in suburban Virginia.
I have mixed feelings about the experience. On the one hand, I'm really glad I finally saw him play live. (Neither of us is getting any younger, after all.) I've always had a particular interest in him because he was primarily a piano player, he was from Tulsa (very near where I grew up), and a lot of friends of mine were (and are) big fans of his.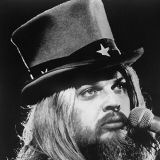 Leon Russell then (circa 1970)
On the other hand, Leon is 68 and I'm afraid he looks every day of that. He does not get around very well. (One of those electric mobility scooters was parked next to his tour bus when we left the concert.) His hair is as white as white can be.
Leon Russell now (November 2010)
For some reason, it usually depresses me to see old rock bands flogging the same "classic" songs, 40 years after they were relevant. I love and respect the Who, but I thought their performance at the last SuperBowl halftime was pathetic. Maybe Keith Moon was lucky to die before he got old.
Can you imagine Jimi Hendrix, age 65, doing "Purple Haze" at a SuperBowl halftime show? No? Wouldn't you have thought the same thing about Pete Townsend or Keith Richards?
I recently read a New Yorker review of Keith's new autobiography. Here's a quote from it:
Keith Richards is 66. He's a grandfather . . . Where he used to have a wolfhound named Syphilis, he now has a golden Lab named Pumpkin. He and his wife pack Pumpkin onto a private jet and go to relax at their spread in Turks and Caicos. . . . "People think I'm still a goddamn junkie. It's 30 years since I gave up the dope! Image is like a long shadow. Even when the sun goes down, you can see it."
(Back to Leon . . .)
Russell's performance had its moments, but I can't say that the show really ever caught fire. There wasn't a lot of imagination or passion on display.
Leon Russell and his current band
When I went to YouTube to look for videos to embed in this post, I found some that seemed to indicate that Leon was basically doing the same songs in his live appearances three years ago.
For example, the show I saw opened with a medley of "Jumpin' Jack Flash," Papa Was a Rolling Stone," "Paint It Black," and "Kansas City." Here's a video from a 2007 concert showing Leon performing the exact same medley:
Here's a video from Russell's appearance in Kansas City earlier this year. The music is essentially identical to the music in the previous video:
What can you realistically expect from a performance by a 68-year-old at a converted suburban movie theatre holding maybe 700 baby boomers? The Beatles at Shea Stadium? Woodstock? Of course not. After all, when you go to a baseball game, you rarely see your favorite player win the game with a walk-off home run -- but that doesn't keep you from hoping for it.
Perhaps I should look at things from a more positive angle. George Orwell once said that if you can choose the manner of your own death, let it be in hot blood -- not in bed.
Russell isn't going gently into that good night. He's out on the road, criss-crossing the country in a tour bus, playing some really great songs . . .and a lot of them are his songs. Good for you, Leon -- even if you do need an electric mobility scooter to get around with.
You can have pretty much the same concert experience I had thanks to YouTube. Here's a video of Leon performing a medley of "Delta Lady," "Rollin' In My Sweet Baby's Arms," and "Stranger In a Strange Land" in Orlando, FL, a couple of years ago. Leon played the same songs -- in the same order -- when I saw him last month.
The song featured in this post -- "Delta Lady" -- is one of Russell's most well-known compositions. The inspiration for the song was Rita Coolidge, a backup singer who became a solo star.
Rita was a bit of a femme fatale as well. She was romantically involved with both Stephen Stills and Graham Nash, and her leaving Stills for Nash may have contributed to CSN&Y's initial breakup. (David Crosby's song "Cowboy Song" and Stephen Stills's song "Sit Yourself Down" both refer to her by her nickname, Raven.)
Rita and Kris
She met Kris Kristofferson during the filming of the Sam Peckinpah movie, Pat Garrett and Billy the Kid (which also featured Bob Dylan). The two later married.
Here's a very interesting video of Leon performing "Delta Lady" years ago -- I'm not sure what the context was. (There are some things going on in the background that make no sense to me, and the ending is very strange, too. Anyone out there have a clue what this performance was for?) It begins with a couple of false starts, but then Leon and the other musicians hit their stride.
I've never seen Russell put more into a live performance. He absolutely chews the song up and spits it out. (He and John Fogerty of Creedence Clearwater Revival mangle the pronunciation of the words they sing in a somewhat similar fashion.)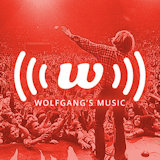 Kathi McDonald then
But the real revelation here is Kathi McDonald, a white female backup singer who is seen several times. You first hear her making her presence known at 0:44 of the video (just as Leon is calling a stop to the first take). You hear her again at about 1:25, 1:38, 2:16, and 3:24 -- each time she echoes the line that Leon has just sung. Actually, "echo" is not a very good description of what she does.
She more or less turns herself inside out when she sings. It sounds like she is experiencing childbirth au naturel each time she tears into a line.
I had never heard of Kathi McDonald until I read the comments to this video, but she is sort of a big deal. She started her career as a backup singer for Ike and Tina Turner -- and no one ever topped Tina and the "Ikettes" as live performers. She replaced Janis Joplin when Janis left Big Brother and the Holding Company -- when people told her she sounded like Janis, she used to respond by saying, "No, she sounds like me" -- and later was part of the Joe Cocker "Mad Dogs and Englishmen" tour.
(Here's a recent interview with Kathi.)
Kathi McDonald now
She also appeared on Leon Russell, Delaney and Bonnie, Rita Coolidge, Nils Lofgren, Dave Mason, Quicksilver Messenger Service, and Long John Baldry albums, and she was a backup singer on the Rolling Stones' Exile on Main Street.
Here's Joe Cocker performing "Delta Lady" (with a little help from Leon and Kathi):
Here's the version of "Delta Lady" that appears on Leon's eponymous (there's my favorite word again!) solo album. (I'm pretty sure I hear Kathi McDonald at about 0:29 of the song.)
Here's a link if you'd like to buy the song from iTunes:
Here's a link to the song on Amazon: